Washer Repair Services in London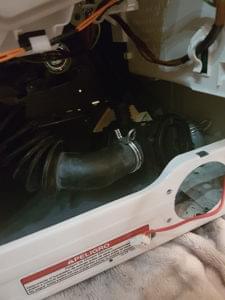 Authorized Washer Repairs in London
When you need washer repair specialist in London – Max Appliance Repair team of washer repair specialists are happy to help you! Enjoy same day washer repair service in your area with guaranteed quality and quick repairs. We diagnose, troubleshoot and repair appliances to ensure they run smoothly again in no time.
Why Choose Us For Your Washer Repair:
Our qualified and experienced technicians are experts in performing fast, quality repairs on all major household appliances.
No matter the make or model of your appliance, our team always arrives with the necessary tools and various parts to get the job done.
Your satisfaction is our priority which is why we focus on providing quality repairs at affordable rates.
Your washer deserves the best care – and Max Appliance Repair is here to provide it! Our certified technicians take a detail-oriented approach when performing repairs, delivering top notch service at lightning speed. Get your appliance back in optimal speed with help from our expert team today.
London Based Family Run Appliance Repair Company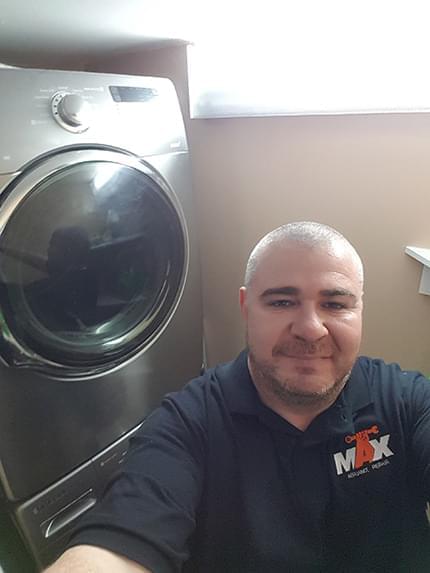 Max Appliance Repair make your comfort and wallet our top priorities. We understand how essential having a functioning home appliance is to you and yours, which is why as a family-owned business that puts customers first, every job gets the special care it deserves Our goal is to make our first visit, our only visit!
Fast Washer Repairs
Keep your laundry routine running smoothly with Max Appliance Repair London! Our same day service provides reliable washer repairs delivered at fast speed, so you don't have to worry about hand washing or inconvenient trips to the laundromat. Enjoy a stress-free experience and get back in business quickly – our team of experts are here for you when it matters most.
Trained Technicians You Can Trust
Your washer is essential and reliable repairs are a must in order to ensure long-lasting performance without issue. We understand the importance of fast repair services while guaranteeing superior work with every job we take on. Each appliance receives our full respect, attention to detail, and utmost care during each visit.
Most Common Washer Problems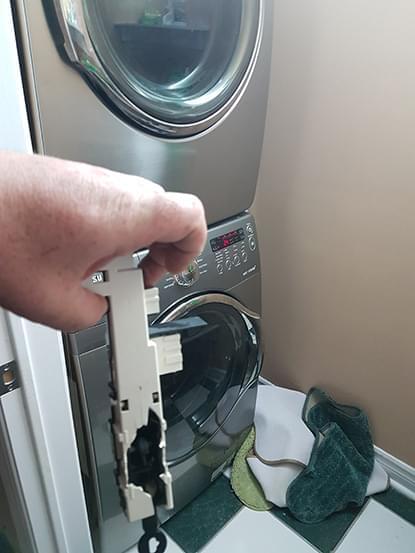 No one wants to do all their laundry by hand, so having a broken washer can quickly turn into an exasperating experience. Fortunately, modern washing machines come equipped with many features and utilities – however some of the most common issues arise from these very same amenities.
Appliance's electronic components are essential for its proper functioning. From simple replacements to complex repairs, making sure your device runs optimally is key!
Pump problems can prevent water from entering or leaving your washer, leaving you in need of some buckets for manual cleaning.
Issues with the motor on your washer – Wear and tear in this area can cause parts to break and make it difficult for your appliance to do its job properly.
A faulty belt or motor could be the culprit of any strange noises coming from your washer. Take the necessary actions to make the necessary repairs.
Washer is not turning on
Washer won't spin during a cycle
Washer fails to drain
Washer is leaking water
Unit's water level is low
Washer is vibrating
Washer won't run
Washer stops mid-cycle
Washer smells badly
Whatever the problem your washer is making, Max Appliance Repair local technicians in your area will take care of it.
Call our qualified washer repair experts (226) 840-6671
Washer Brands We Repair
Our appliance repair technicians are equipped to handle any and all washer issues. No matter the brand or specific model, you can count on us for fast and reliable service. Whether it's a belt or motor issue, we can get your unit fixed in no time. Experiencing a problem with your washer? Contact us today for help from an experienced technician you can trust.
We Repair Appliances All Across London
Our same day service all across London means that you don't need to deal with long wait times or high prices.
Washer Repair Questions
Washer repairs often come with several questions. So, if your washer breaks and you're not sure what to do or what to expect, here are some common questions and answers.